Hello and welcome to a special blog post taking a look back at the January 2015 storm. This storm brought winds of over 100 mph to the Western Isles.
On this 7th of January the Met Office issued an Amber warning for wind for the Western Isles.
Met office warning below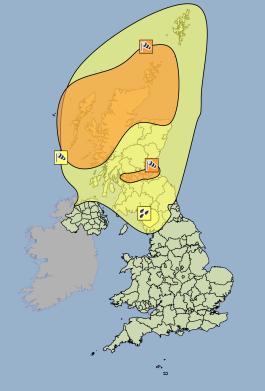 Here is the midnight Friday chat from the Met Office. This was when the strongest of the winds occurred.
Below is a animation of the chart leading up the storm. Animation courtesy of XMETMAN.
At 3 am the Met Office recorded winds of 113 mph at the Stornoway Met office site. This is the strongest ever wind speed recorded at that Met Office site. One of the highest low level wind speeds ever recorded in the UK.
Here are the strongest wind speeds recorded that night
I have some memories from that night and event. It came close to the 2005 storm for me personally but the 2005 storm was longer lasting then the 2015 one. The low pressure system on the 2005 storm passed across the islands fairly quickly and the very worst of the winds where in the early hours of the day.
We were in a very windy month. We storms back to back around the 9th and 105 mph in Shetland at the end of the month. We are currently in a quieter cycle with less severe storms. It will change.
An estimated 32,000 thousand homes lost power that evening. Some homes didn't get power back for days and some places more than a week. Local communities and business opened their doors to help and feed people.
The local emergency services worked tirelessly across the night with road closures and transportation of vital workers. SSE spent days and weeks restoring the power across the islands. There was also a significant number of lightning strikes in the early evening. Many homes lost slates and sheds went flying with some homes having catastrophic damage.
Below is an evening view of the storm –
Some more gusts from the evening. A few of these none Met Office but include island sites
I will update this blog again tomorrow. If you have any photos or reports to add from this event let us know in the comments below on Social Media.