April 2021 across the UK has been unusually cold in this blog we take a look at some of the early stats about how cold this April has been. Also looking at Sunshine and Rainfall stats
Firstly we take a look back at last April which was the sunniest April on record…..
in the end 224.5 hours of sunshine on average was recorded.
Now on to April 2021 which has had its lowest minimum average temperature since 1921 according to the Met Office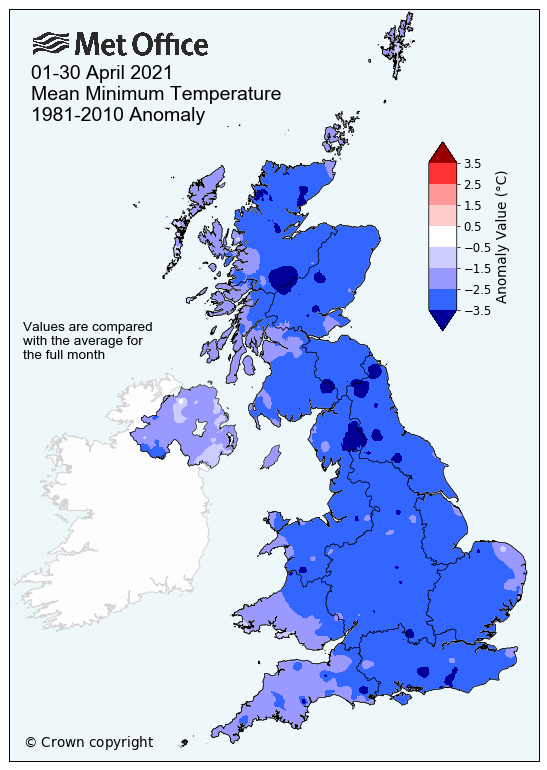 The Number of Air frosts has been the highest across the UK since 1970 with an average of 13 days compared to 11 which was set back in 1970.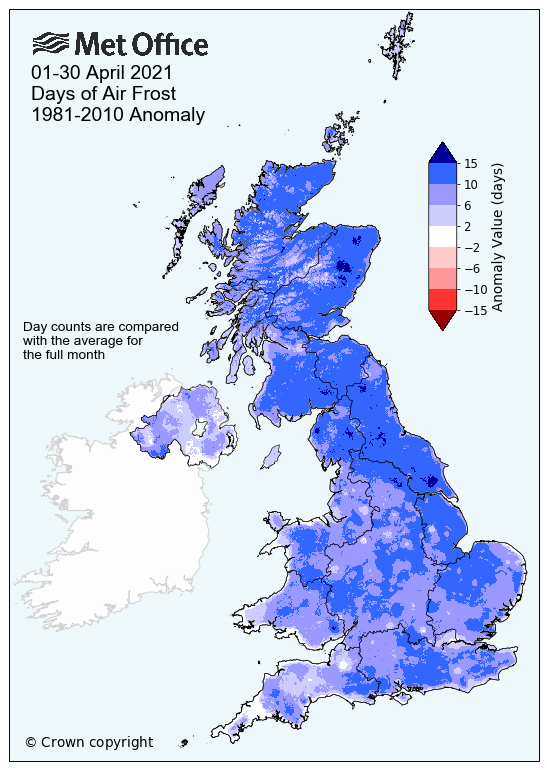 here are the number of frost days for April 2021 across the UK. For us in the Western Isles 11 for Stornoway and 5 for South Uist.
The image below is April 2020 a rather large contrast
It has been another very Sunny April with a chance of April 2021 being sunnier than April 2020 but it will depend on todays sunshine numbers.
According to the Met Office provisionally Scotland and Wales have broken there sunshine records for April. With Scotland amassing 211.5 hours of sunshine averaged out.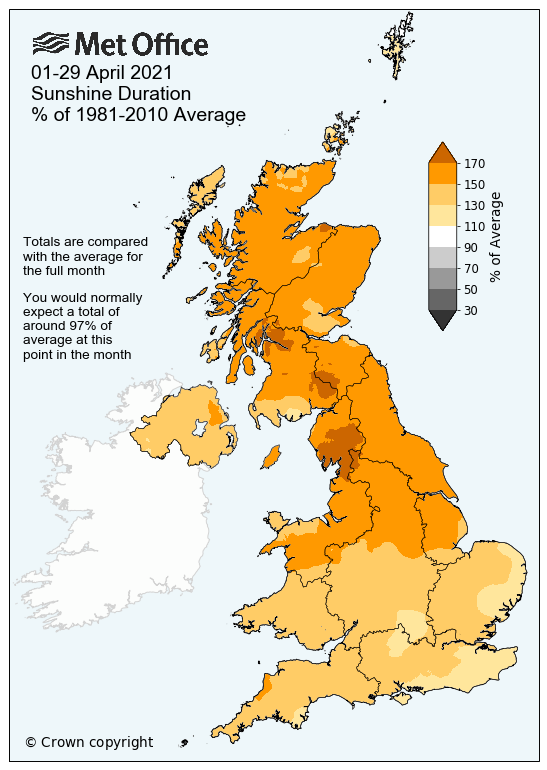 It was also a very dry April. Possibly record breaking dry. This another map from the Met Office shows how dry the month has been with brown indicating drier than average.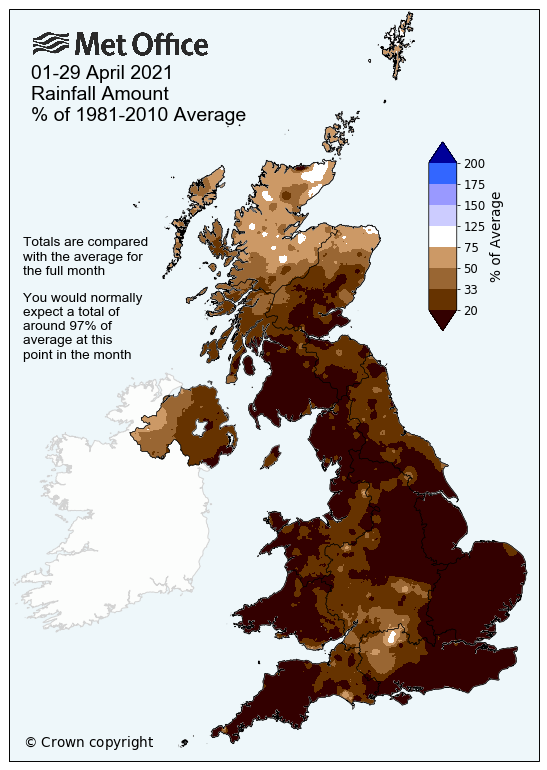 All the above images apart from the frost images come courtesy of the Met Office. Which can all be found here https://www.metoffice.gov.uk/about-us/press-office/news/weather-and-climate/2021/lowest-average-minimum-temperatures-since-1922-as-part-of-dry-april
I will do another blog on April weather stats across the Western Isles on Saturday.