Hello and welcome to a look back at our weather in May 2021 – We cover the Western Isles and take a look at the rest of the UK's weather further down in the blog.
It was cold start to the month but we finally got our warmer temperatures towards the end of the month. It was a well below average sunshine for the month for the Western Isles.
Stornoway airport and South Uist Met Office site stats.
Stornoway Airport had recorded 149 hours of sunshine during May. The dullest since 2019 which had 144 hours of sunshine. The long term average is 250 hours.
There was 69.2 mm of rainfall in April making it the second driest month of the year so far.
South Uist had 90.2 mm of rain during the month.
SEPA rainfall Gauges in the Western Isles
Birkie Hue – 64.6 mm
Laxdale Harris – 67.2 mm
Mill Croft – 97.5 mm
Daily Records
We had two daily records. Sunniest place in the UK on the 15th and on the 30th.
Weather Warnings year to date
We had no weather warnings during the month of May. 
The total number of weather warnings to date for the year for the Western Isles stands at 15.
Yellow – 15
Amber – 0
Red – 0
A further break down of the warnings.
Wind – 7
Snow and Ice – 9
Rain – 0
Thunderstorms – 0
Wind and snow – 0
Ice – 2
The highest and low temps of the month
Stornoway 18.6C – 0.3C
South Uist – 18.7C – 0.4C
Temperature graphs for the Month for Stornoway and South Uist
More here http://starlingsroost.asuscomm.com/weather/ukobs/ukgraphs.php?synop=03023&startdate=2021-05-01&starttime=00%3A00&enddate=2021-05-31&endtime=00%3A00&datatype=SYNOP
UK Weather
From the Met Office
Wales has seen its wettest May since records began in 1862, with 245mm of rainfall, well over twice the long-term average, topping the previous record of 184mm set in 1967. 
The UK has seen its fourth highest amount of rainfall on record for the month, with an average of 120mm falling.
Parts of the Western Isles were below average for rainfall for May.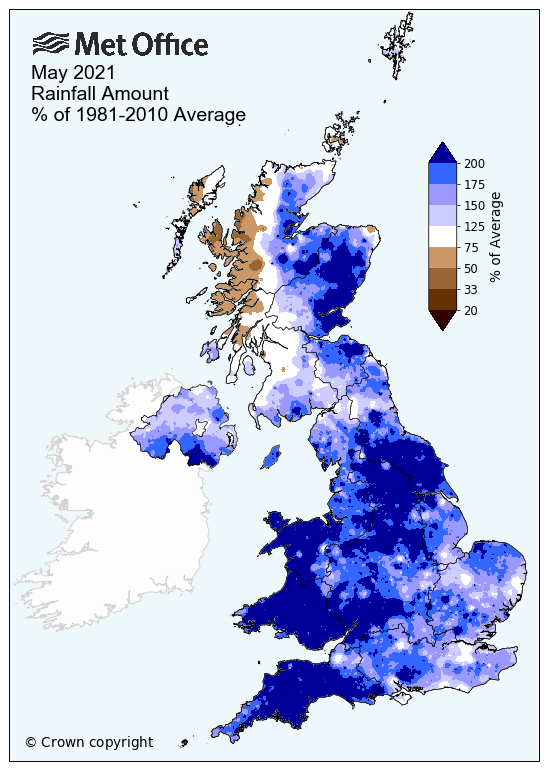 May temperatures for the UK were below average the final May bank holiday saved the month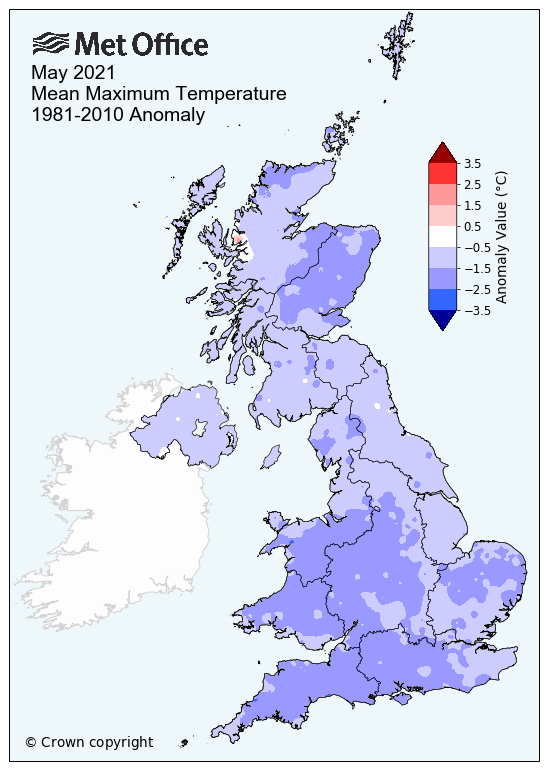 More here https://www.metoffice.gov.uk/about-us/press-office/news/weather-and-climate/2021/cool-wet-may-concludes-spring-of-marked-contrasts
Thank you for reading.