Hello and welcome to the Monday update for Storm Barra. The very worst of this storm will impact Ireland on Tuesday with the rest of the UK seeing strong winds. For us, in the Western Isles, the very worst will miss us.
Red warnings have been issued by the Irish Met Office
Storm Barra blasting across the Atlantic as we speak.
Status red wind warnings have been issued for Cork, Kerry & Clare. Damaging gusts in excess of 130km/h will be possible.
Official warnings and guidance here via @MetEireann
https://www.met.ie/warnings/tomorrow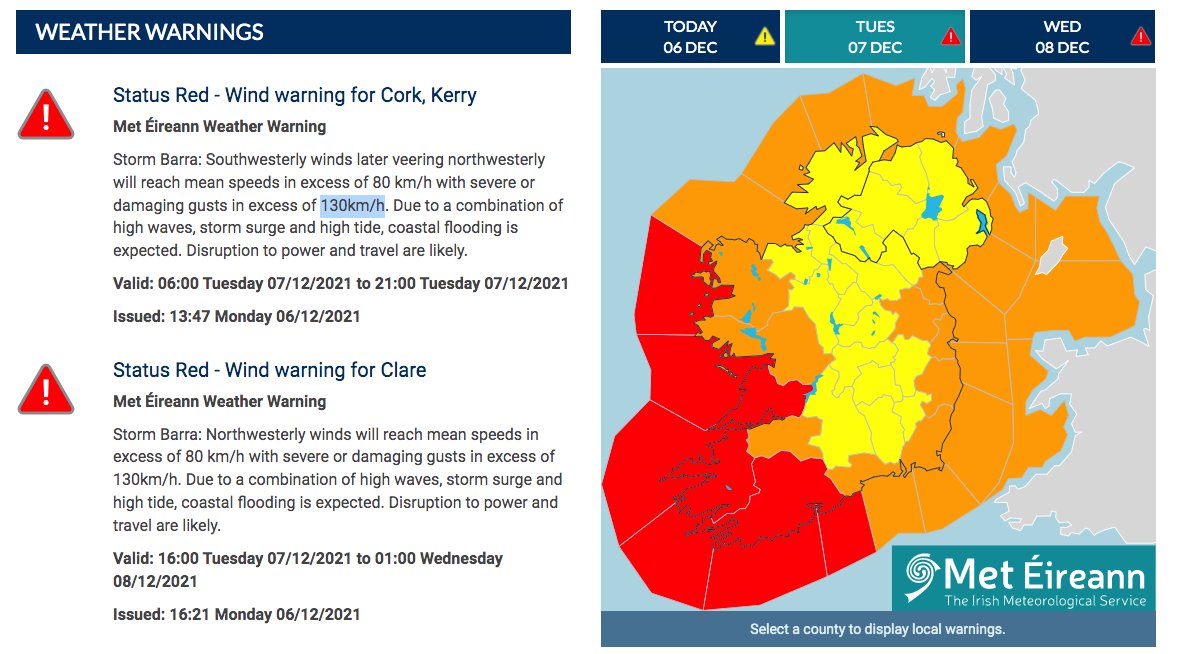 A mess of warnings across the UK with snow in the mix. Not ideal for the thousands that are still without power after Storm Arwen.
Official @metoffice warnings here:
https://www.metoffice.gov.uk/weather/warnings-and-advice/uk-warnings#?date=2021-12-07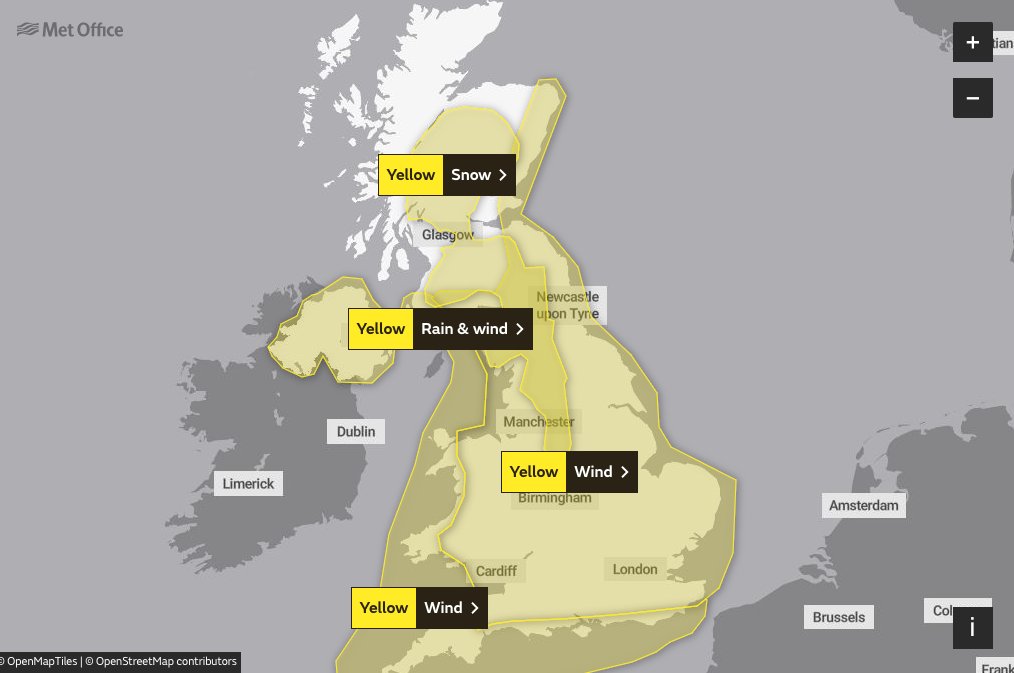 The storm intensifies rapidly in ideal environment under jet right entrance, then left exit.
This storm centre is likely to drop around 48 hPa in 24 hours. Effortlessly achieving the definition of 'meteorological bomb'.
Originally tweeted by Scott Duncan (@ScottDuncanWX) on December 6, 2021.
Storm Barra warnings from the Met Office
Great video explainer from Dan Holley
Some more technical anaylis
My forecast for Tuesday can be found here
Thanks for reading.